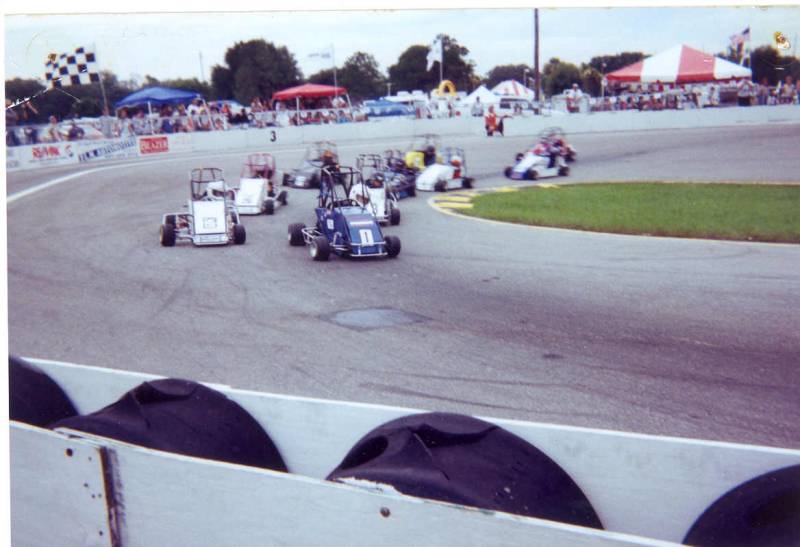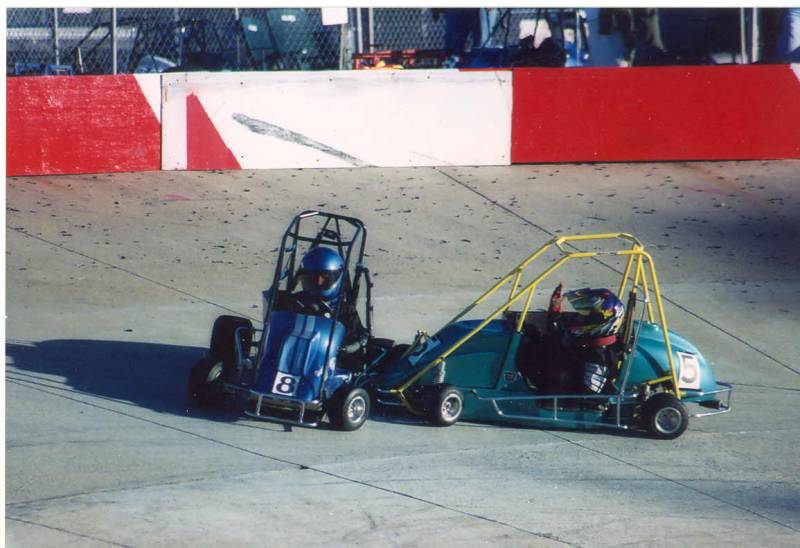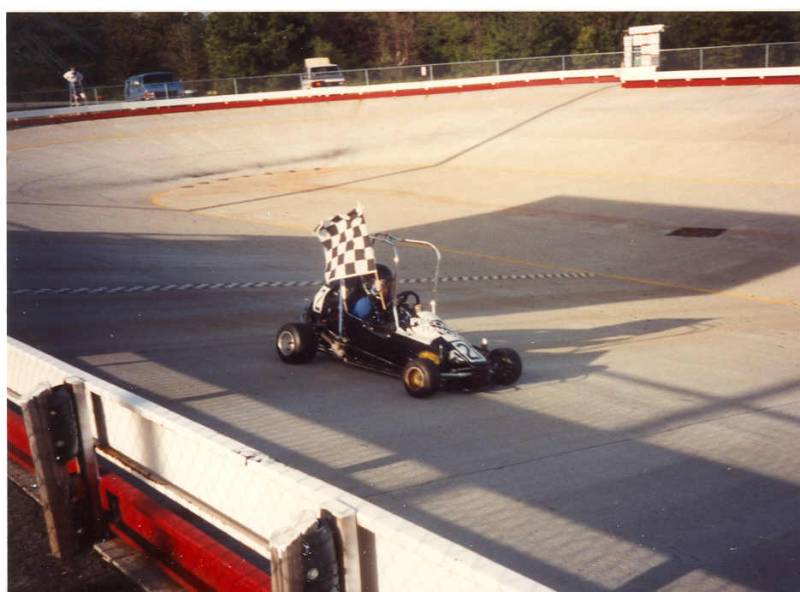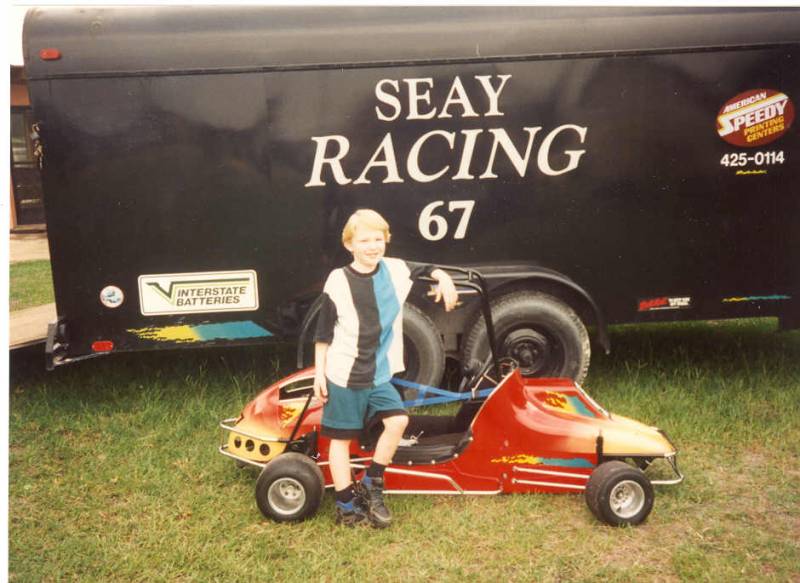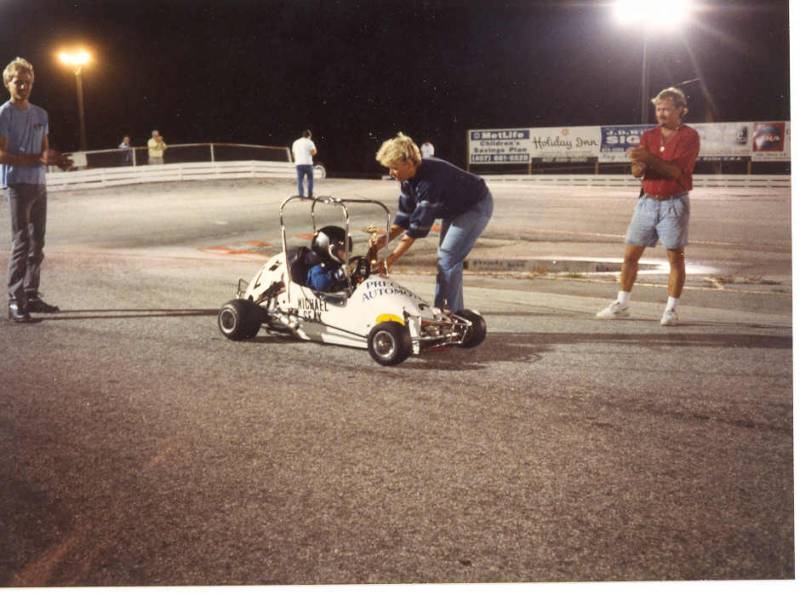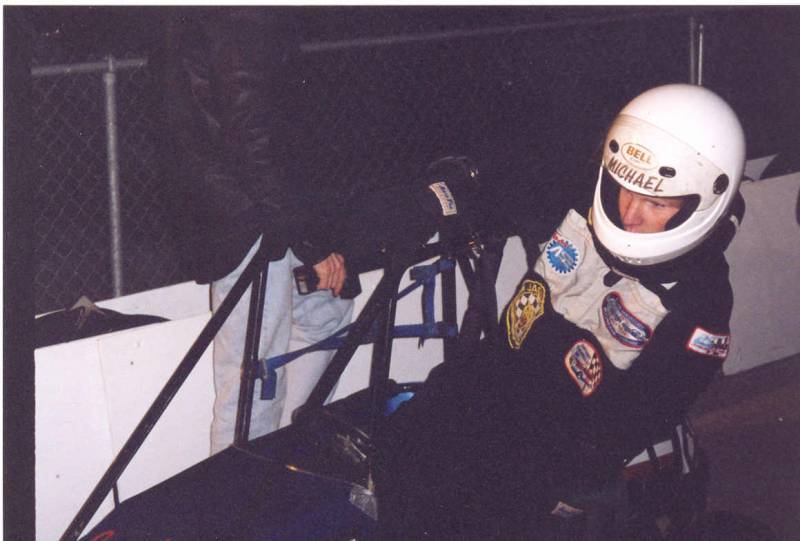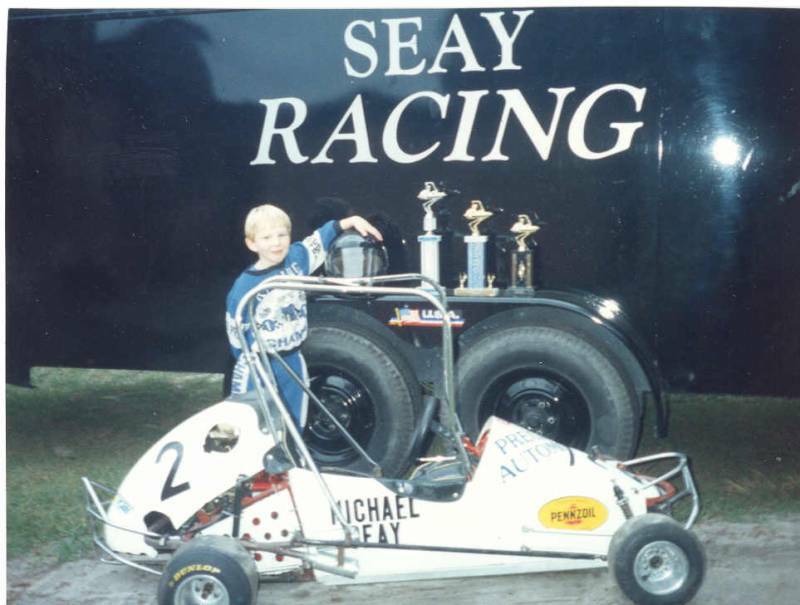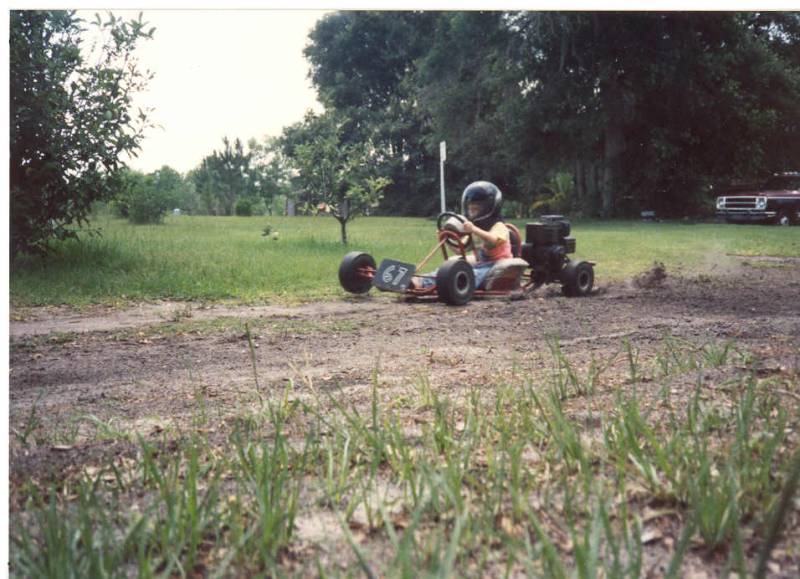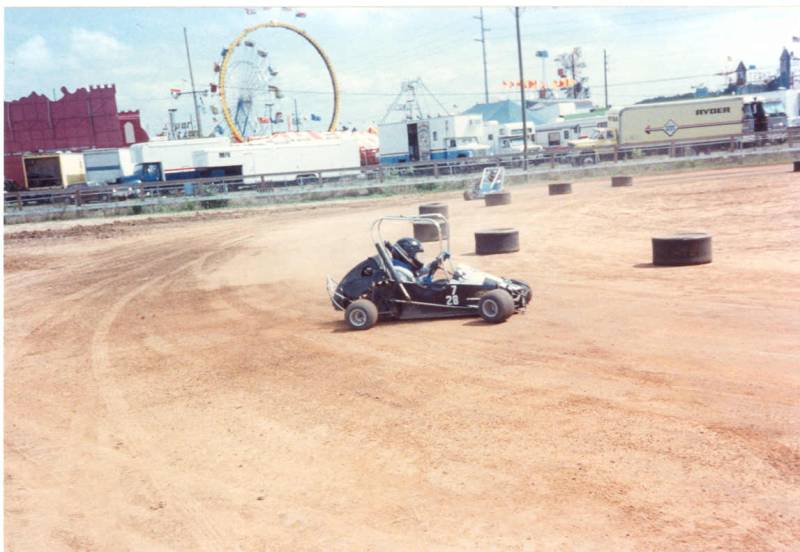 Sue and Terry put their 3 year old son in a go-kart, and the rest was history.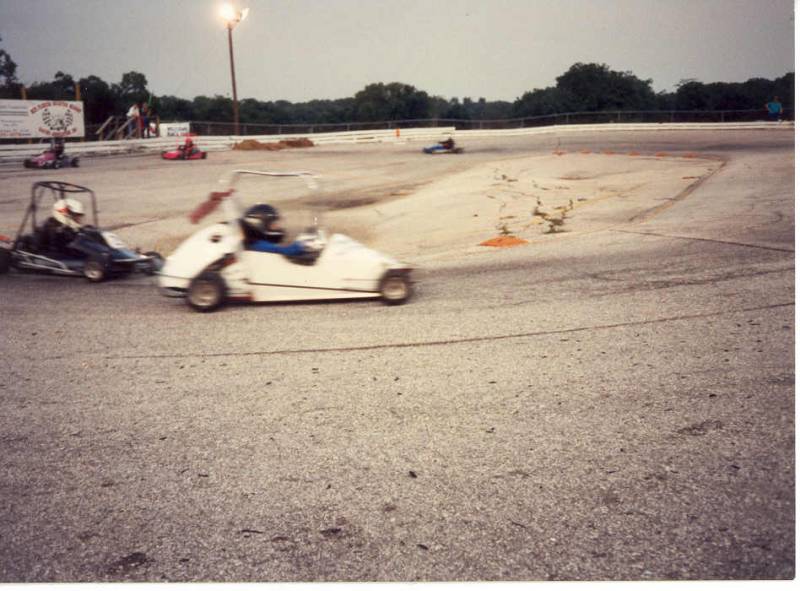 At age 4, the green flag dropped on Michael's first race at Claracona-Ocoee near Orlando.

The first win came in 1992 at a track in Jacksonville.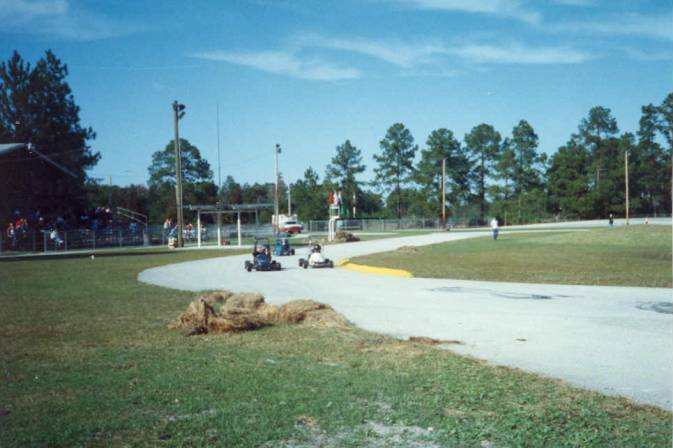 Here is a look at their first car.  The Seay Racing team  traveled to events across Florida and all around the south.

Sweet!  The first win at the home track, Claracona-Ocoee.

Here is Michael throwing some dirt at the Florida State Fairgrounds in Tampa.

The Seay's found quarter midgets to be an excellent family activity.  This was their second car.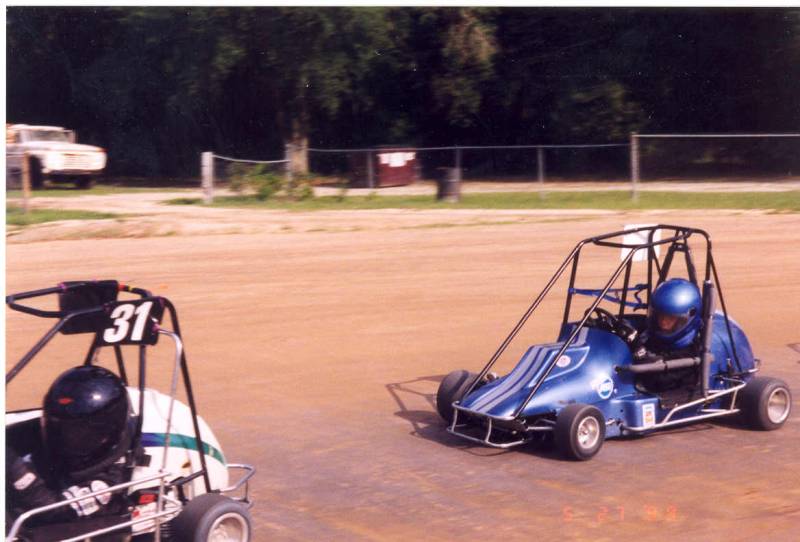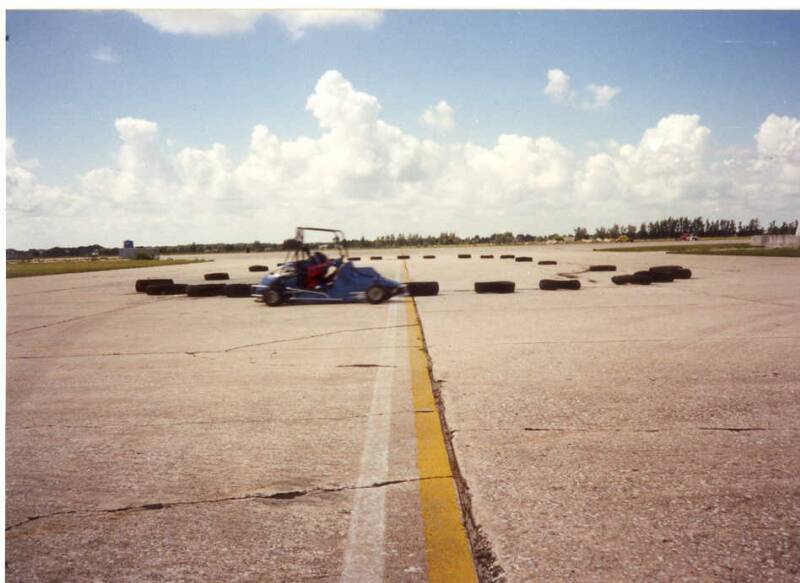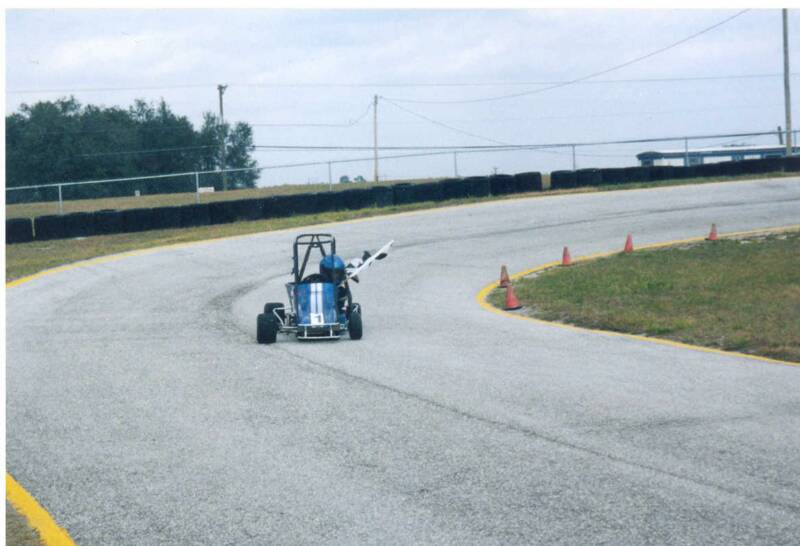 The Eastern Grands are a huge quarter midget event that takes place over several days, and attracts 300-400 teams.  Here is Michael leading one of the qualifying races.

Working traffic on the dirt at Fruitland Park Speedway...

Another win, this time on a track in Tampa.

Here is a shot from a temporary track in Sebring.

Michael carries the flag at Atlanta.  Note the high banks of this track.  The quarter midget drivers think of this as a "Little Bristol".

Not all the Atlanta trips went that smoothly!  Here Michael locks up with another competitor who is clearly trying to apologize, yeah right.

As drivers get older (and taller) their time in quarter midgets must come to an end.  Here is Michael climbing out after his final race in 2000.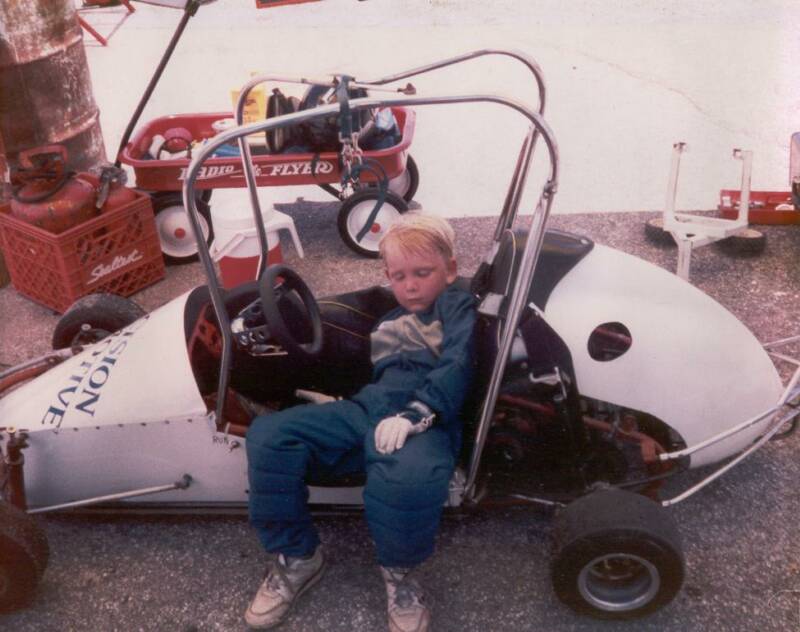 As a 5 year old racer, Michael perfects the power nap!